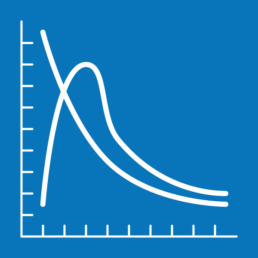 High quality in vitro and in vivo ADMET is essential for identifying early issues and addressing them rapidly to lead validation and optimization process.
APhaD is offering a battery of assays to support Customers in better characterising their compounds and identifying cost effective profiling strategies.
An expert data interpretation is included in the service ensuring maximum delivery and value for the Customers.
Available assays:
Stability in different matrices and species (microsomes, S9, hepatocytes, plasma)
Permability assay (PAMPA, Caco-2 cells)
Protein binding
Solubility (Shake flask and Multiscreen)
In vitro metabolism analysis
In vivo pharmacokinetics
In vivo drug distribution, disposition and early toxicological studies
For more details please refer to our Catalogue of Services